How NOT to Update an iPhone
I have found a number of ways of how not to update an iPhone to iOS 5, yet I still haven't figure out the proper way. I would like to update my wife's iPhone, but i get this happy warning message: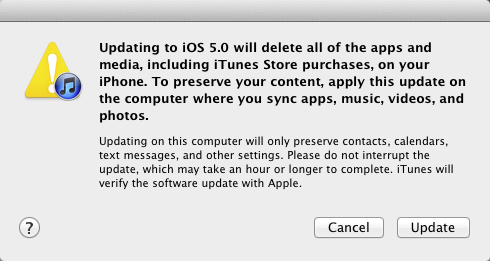 And deleting everything off the iPhone (especially since it is not backed up) is NOT what I want to do. So maybe i should establish a syncing relationship with the computer.

Except that also wants to obliterate the iPhone. So how do I tell iTunes to sync itself to what is on the phone (without deleting anything)? I have no idea.